Is it just me or does Easter seem to sneak up on us when it's in March? Be extra-prepared this year with these fun activities and treats. From Bunny and Chick Treat Holders to Homemade Cadbury Creme Eggs.
You've Been Egged Service Idea with Free Printables from The Dating Divas.
Homemade Reece's Eggs from Cincy Shopper. 'Nuff said.
And while we're at it? The Top Secret Recipes Version of Cadbury Cream Eggs Homemade from the Food Network.
I've never been excited for Peeps until I saw these Layered Peeps Rice Krispie Treats from Yellow Bliss Road.
Cutest thing ever: Hatching Hard-boiled Eggs from Hungry Happenings.
An Italian Easter Egg bread recipe that's easy to make? Mom by the Beach shares this recipe.
Bunny Butt Cookies. These cute treats are sure to become an Easter favorite.
So what does one make in order to lure the Easter Bunny to your home? Easter Bunny Chow from Peanut Butter and Peppers, of course!
I can't think of a more adorable photo booth if your little bunny posed with this face mask!
These Easter Pretzel Chick Treats from Cincy Shopper are as easy as they are cute.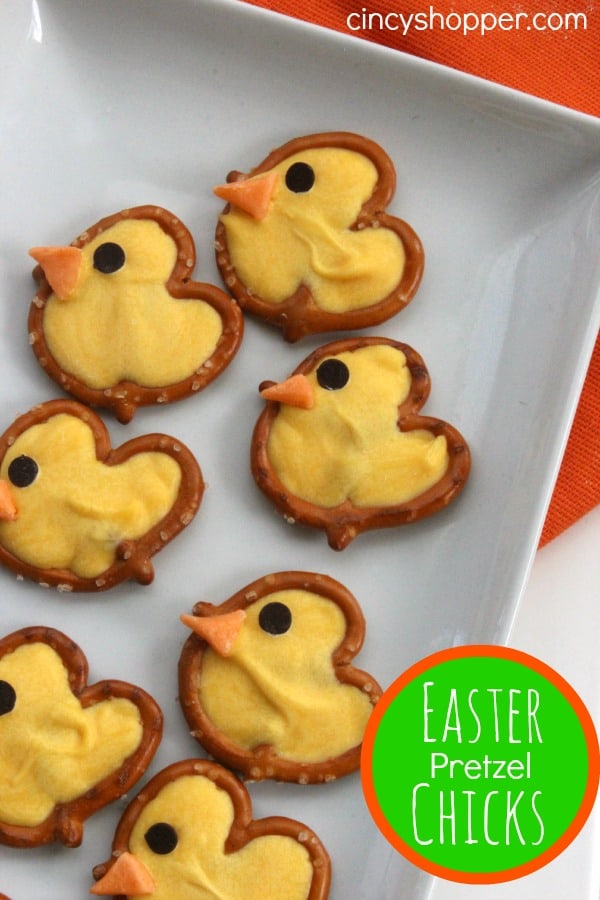 Once your kids have collected all their candy, they'll need something to put it in! Cute idea from Powerful Mothering.